Regular price
CHF 27.90
Sale price
CHF 19.90
Unit price
per
Sale
Sold out
6 in stock
Highlights

Montage unterhalb des Sattels
Kaum sichtbar von aussen
Finde dein Fahrrad bei Verlust
Einfache Montage
Nutze alle Vorteile des Apple AirTags um dein Fahrrad zu schützen
Produktbeschreibung

High-quality material holder for the Apple AirTag (under the saddle) - black

The bike tag (saddle) is designed in such a way that it can be screwed in underneath the saddle and remains hidden there. The Apple AirTag can easily be placed in the bike tag. Not visible from the outside, the Apple AirTag is a great help when you are looking for your bike. Now you can park your bike in public places with even more peace of mind and you can use another technology in addition to the bike lock to protect your bike from theft.

HIGHLIGHTS:

- Bike tag (saddle) is screwed in underneath the saddle

- Barely visible from the outside

- Use all the advantages of the Apple AirTag to protect your bike and find it again
Eigenschaften

Abmessung: x x
Gewicht:
Material:
Inhalt: 1 piece
Farbe:
View full details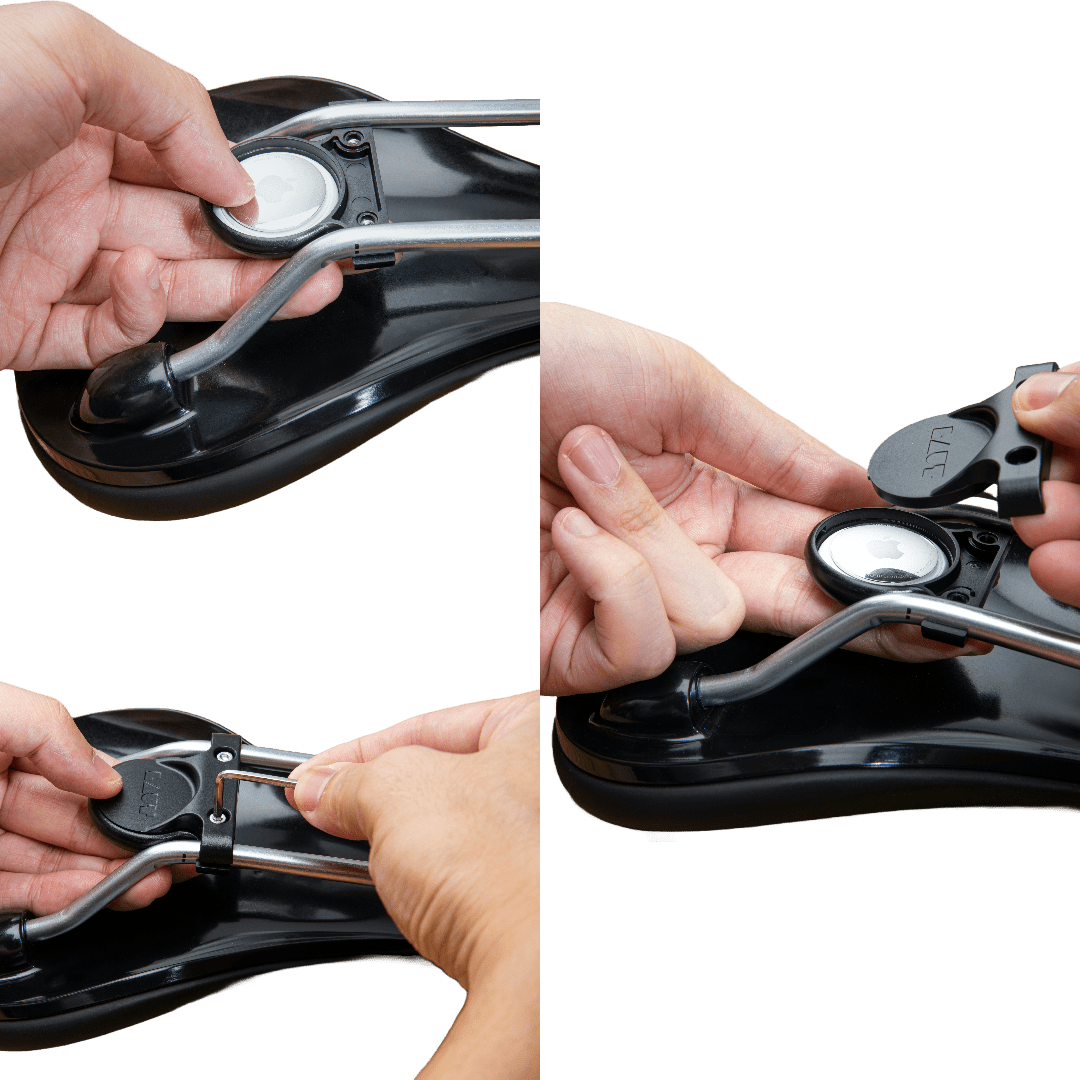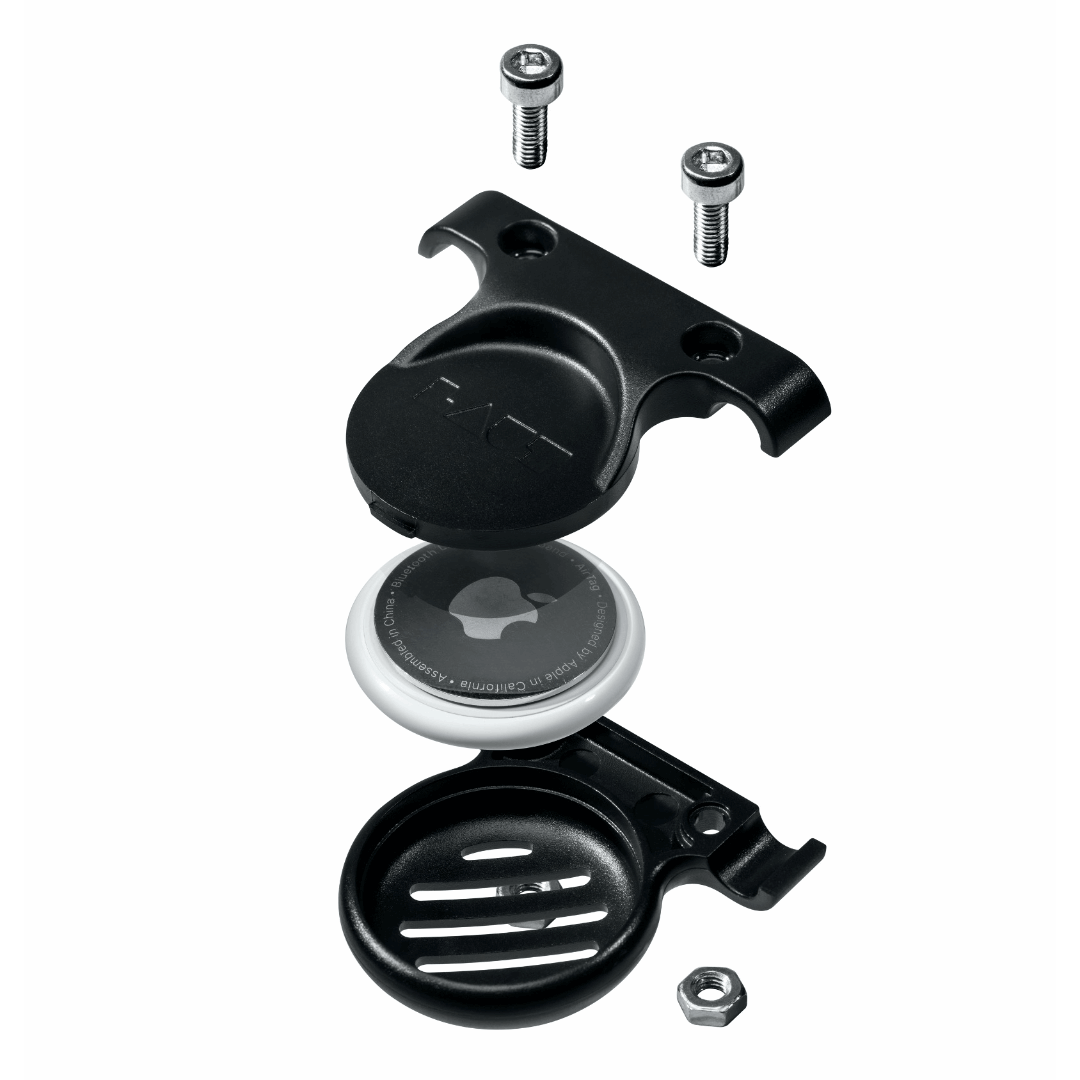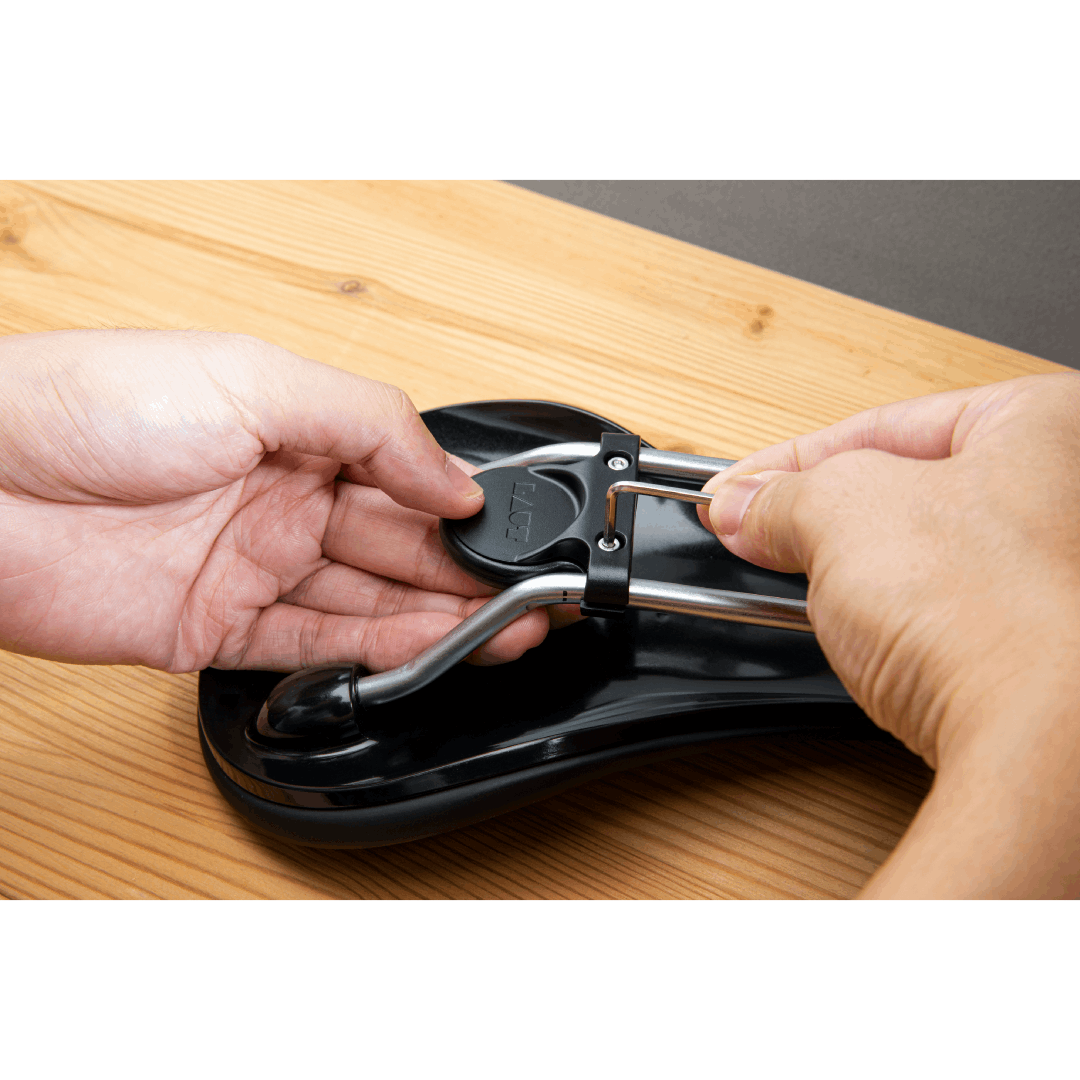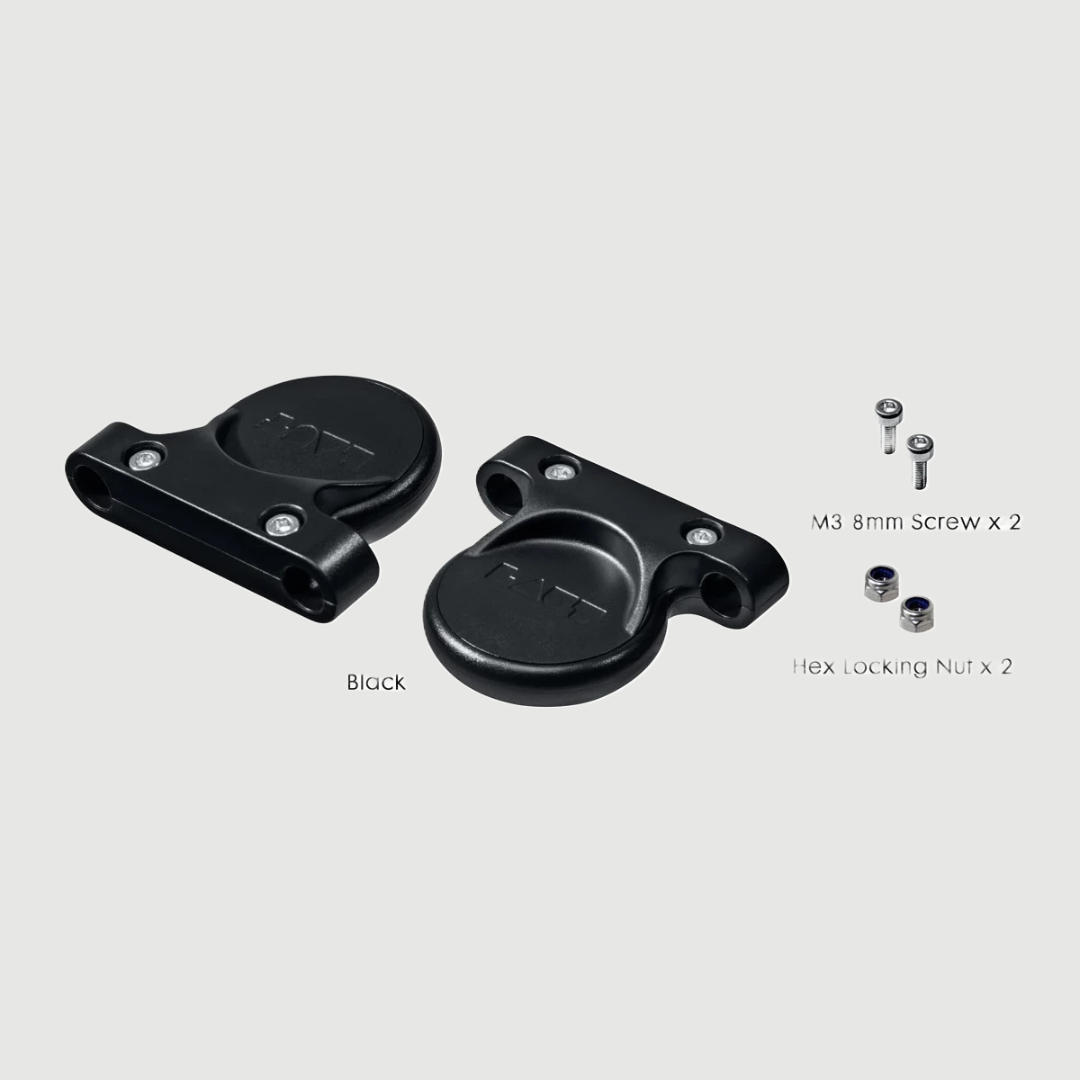 Easy construction
Super easy assembly. The required screws are included in the scope of delivery.
- AirTag holder
- 2x M3x8mm screws
- 2x lock nuts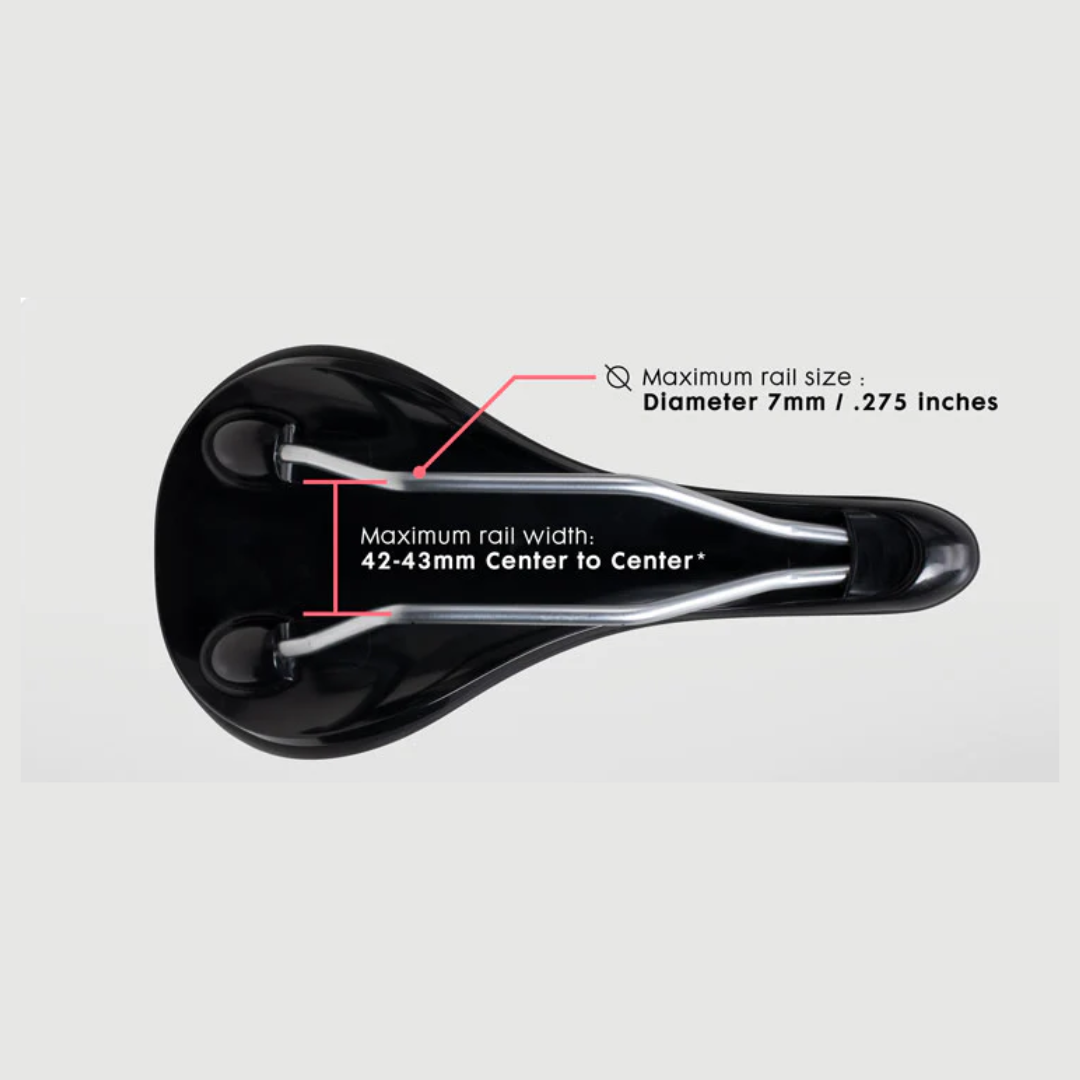 Assembly instructions
For secure installation, the seat stays must not have a diameter of more than 7mm. In addition, the distance between the struts should be between 42 - 43 mm.

Alternative to the seat holder
If the seat holder doesn't fit, we recommend trying the water bottle holder.
Fragen? hier einige Antworten..
Is the holder compatible with all AirTags?

Yes, the holder is compatible with all AirTags.
How is the mount attached to the bike?

The bracket is attached to the bicycle saddle with two screws.
How can I attach the AirTag to the holder?

The AirTag is simply inserted into the holder.
Is the holder noticeable?

The holder is black and has a subtle design. It is therefore hardly visible from the outside.
How can I locate the AirTag using the holder?

The AirTag can be located using the Apple Find My app.
Is the holder suitable for all bicycle saddles?

Yes, the holder is suitable for all bicycle saddles with a seat post of approx. 7 mm in diameter.
What is included?

The scope of delivery includes the bracket and two screws.
Tolles Produkt
Der Fahrrad-AirTag-Halter ist einfach klasse. Er hält meinen AirTag sicher und fest am Sattel
Einfach zu installieren
Die Installation des Saddle AirTag Mounts war ein Kinderspiel. Innerhalb weniger Minuten war mein AirTag sicher angebracht.
Stabile Halterung
Die Halterung hält den AirTag fest am Sattel. Selbst auf unebenem Gelände wackelt er nicht.
Gutes Design
Der AirTag-Halter hat ein schlichtes und funktionales Design. Er fügt sich gut am Sattel ein und beeinträchtigt das Gesamtbild nicht. Sehr durchdacht!
Empfehlenswert für Radfahrer
Als begeisterter Radfahrer wollte ich meinen AirTag auch am Fahrrad sicher befestigen. Der Saddle AirTag Mount erfüllt diese Aufgabe hervorragend.